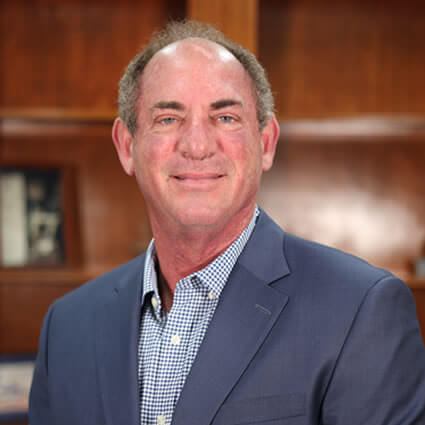 Meet Dr. Halbert C. Fine
With over 30 years of experience, Westwood and Cincinnati chiropractor, Dr. Halbert Fine, has made it his mission to increase patient's quality of live by decreasing pain.
Only through restoring your body's natural function, will you be able to handle anything life may throw at you.
OUR SERVICES

Choosing Chiropractic
Dr. Halbert C. Fine was born and raised in St. Louis, Missouri. He decided to pursue a career in chiropractic because he wanted to address soft tissue injuries, as well as help people enjoy a healthy lifestyle, while avoiding surgery. Dr. Fine attended Logan College of Chiropractic in Chesterfield, Missouri, where he received his Doctor of Chiropractic degree in 1989.
Professional Experience
Dr. Fine has over thirty years of experience as a chiropractic physician. He has provided care to over 10,000 patients with neuromuscular skeletal diseases and conditions, and performed over 2,000 workers' compensation disability examinations.
His services and techniques include:
chiropractic care
myofascial trigger point therapy
rehabilitation
corrective exercises
life advice
nutritional counseling
Continuing Education and Honors
Because of his experience, Dr. Fine can ensure that each patient gets the best care possible. His patients can expect a customized care plan that is specific to their needs, condition, and injury.
Not only has Dr. Fine completed the requirements to receive his degree, he also has 120 hours of training in rehabilitation and physical therapy, and over 300 hours of continuing education classes in topics such as radiology, neuromuscular skeletal diseases, ergonomics of the workplace, diagnosing and ruling out disease, and treatment protocol for NMS diseases.
Dr. Fine was the first chiropractor to lecture to the Cincinnati Bar Association. He is also a proud member of the Ohio State Chiropractic Association and American Chiropractic Association, and is always researching advancements in chiropractic care and orthopedics.
In His Spare Time
When he's not helping patients feel better and live better, Dr. Fine enjoys hockey, weightlifting, and is a big fan of the St. Louis Blues.

Dr. Halbert C. Fine | West Chiropractic and Rehabilitation