West Chiropractic and Rehabilitation in Silverton
Our History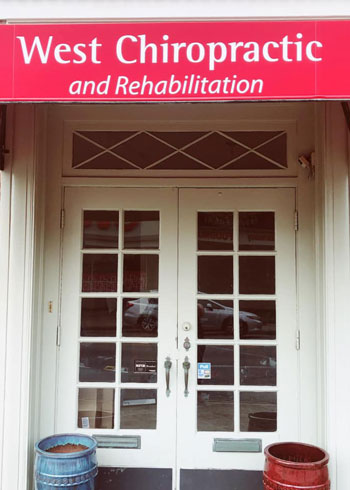 After graduating from Logan College of Chiropractic, Dr. Fine opened his practice in 1990. With a strong emphasis on rehabilitation, Dr. Fine has continued his education in rehab, physical therapy and other topics over the years to provide the best in care for patients of all ages and walks of life. We have provided care to thousands of patients over the past three decades, many of whom were injured in automobile or workplace accidents.
Dr. Fine offers functional medicine to help improve locomotion and range of motion. When your range of motion increases, your pain decreases. Our focus is to improve your quality of life by reducing your pain. By taking the time to truly listen to you, Dr. Fine can get to the bottom of the problem, correcting it at its source. Many patients come to us when everything else they've tried has failed, and Dr. Fine has identified the source of their problem and restored normal function and mobility.
We have provided care for patients as young as six months and as old as ninety-eight years, customizing our plans to meet the individual needs of every patient.
Whatever your goals, from injury recovery to avoiding surgery to maximizing your overall health, our team will work with you to achieve them.
Care in Silverton
Our entire team works in our East Side office on Mondays and Thursdays. Most of our Permanent Partial Disability (PPD) patients will be seen in this office, which also has a cervical traction table.
Begin Care Today
When you're ready to commit to getting better, we'll be delighted to help! Contact us today to schedule care.

Chiropractor Silverton OH | (513) 662-2273