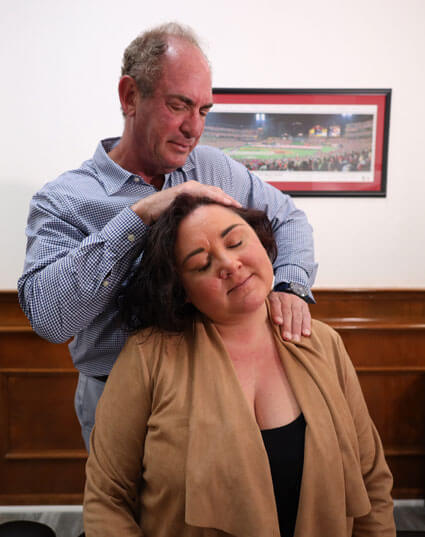 Auto Accidents
Chiropractic care can be used to treat sprains, strains, and other injuries you can encounter from the jolting that happens in a car accident in a non-invasive way that doesn't require any surgery or medicine.
Dr. Fine helps in more ways than chiropractic care. When you come to our practice, rehabilitation is our goal. To get you back on your feet faster, we work with you in several ways, including 1-on-1 strengthening exercises.
We'll also give you a plan to work on that includes personalized independent exercises or a home exercise program tailored for your recovery.
Personal Injury
Dr. Fine has over 30 years of treating personal injuries related to auto accidents and other injuries. Through a combination of exercises, chiropractic treatment, and more, we will create a customized plan for your recovery, and do everything we can to help you get back to your best.
As a BWC Provider, Dr. Fine has seen plenty of cases, and is well-versed in the recovery process, so he can help guide you through the process of getting back on your feet.
Book an Appointment
Contact us today to schedule an appointment!
CONTACT US

Auto and Personal Injury Chiropractic Westwood, Western Hills & Cincinnati OH |
(513) 662-2273